I had a lunch at "Gotouchi Men Matsuri(ご当地麺祭り)"(Local Noodle Festival) in AQUA CITY ODAIBA.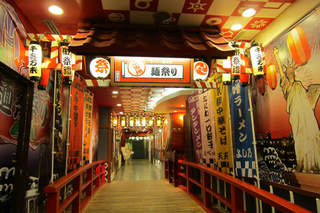 It's a food court which has some ramen shops chosen from the all over Japan.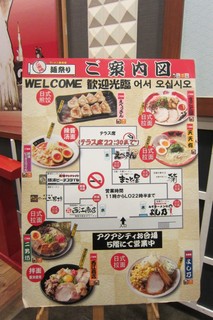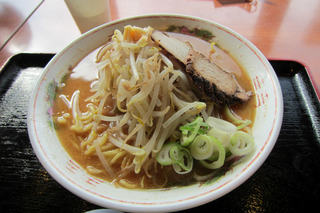 I ate a Miso ramen of Yoshino(from Hokkaido).
Its soup was very thick and delicious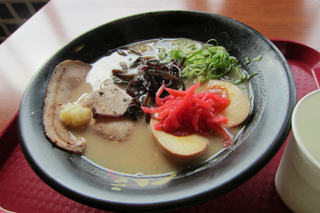 Fumi ate a Tonkotsu ramen of Jinanbou(from Fukuoka)
It was full-bodied soup without the strong-smell.
The ramen has a characteristic by an area.
Please compare various ramens by eating, and enjoy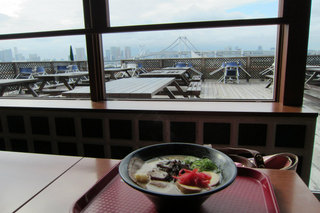 We could see the rainbow bridge from this food court.
Gotouchi Men Matsuri
http://www.aquacity.jp/floor/shop_list/1/7/en